Hello Friends! How do you teach your younger students about Martin Luther King Jr? I've always found that younger students have a hard time understanding the impact that MLK had on our lives. Through the years I have come across many great books and activities to help make this concept more meaningful. Here are a few things we did this week....
First, we read a few books about Martin Luther King Jr.
Then we created these fold and learn posters from
Lita Lita
.
Here is the product by Lita Lita. If you are interested in checking it out in her TpT store, click the picture below.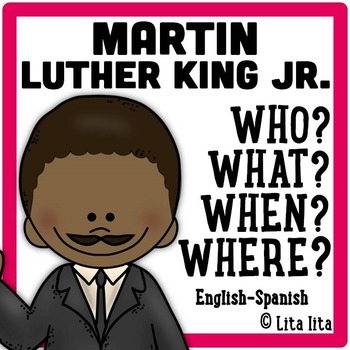 We also created these flipbooks (I forgot to snap a picture). Click the picture to see this product in my store.
Thanks for stopping by today! I'd love to hear about any great books or activities that you use in your classroom. Feel free to leave a comment below!