Welcome to my new and improved blog! What do you think? I am in love with it!!
This redesign has been long overdue! I would like to thank Kassie from
Designs by Kassie
for working with me. When I began this journey of redesigning, I had no clue what I wanted. Kassie worked her magic to create something that is an exact match to my personality. If you are looking to get a "new look" for your blog, or starting one from scratch, I
HIGHLY
reccomend Kassie! You can visit her blog by clicking on her button below. You will not regret it! She makes the process not only smooth, quick, and efficient; but also very affordable! Kassie Rocks!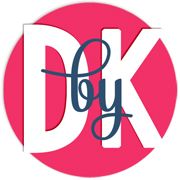 I love sharing my teaching (and personal) life with you guys! In order to show how much I appreciate each and every one of you, I think it is only right to host a giveaway and celebrate my new blog design! Feel free to spread the word so that your friends have a chance to win some amazing resources!
In order for you to win resources that you can benefit from in your classroom, I have broken them into bundles according to grade levels. There are 3 rafflecopters below, one for each bundle. 2 lucky winners will be chosen from the first giveaway and 1 person from each of the other giveaways. Good luck!
Giveaway #1
$50 to spend at More Than Math by Mo on TpT
Giveaway #2 -
K - 2nd grade
The winner of this giveaway will win all 26 products shown below.
Giveaway #3 -
3rd-5th grade
The winner of this giveaway will win all 15 products shown below.
a Rafflecopter giveaway
I want to thank everyone who donated products to this "last minute" giveaway! If you want more information about the bundles or specific products in them, feel free to email me. Once again, Good luck! I will choose and announce the winners Wednesday! Thanks for visiting and I hope you like the new look.