Have you seen this month's Mystery Box giveaway hosted by Nikki at her AMAZING blog,
Melonheadz
? If not, you have got to check it out!
The winner of this giveaway will be one lucky person!! I hope it is me, but I wish everyone good luck! Click on any picture to hop over to Melonheadz and enter to win!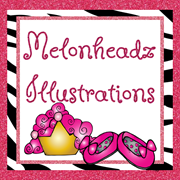 Have a great day!
-Monique :)